Angola visa
Consular Assistance, Inc.
6351 Burgundy Leaf Lane
Alexandria, VA 22312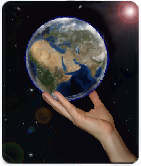 We bring the World to your door
(202) 498 0863


Tourist/Business Visa
In order to obtain a visa to Angola at the Embassy of Angola in Washington, DC applicants should provide to our Agency the following:
Valid, signed U.S. passport. Must have at least 6 months remaining validity, after completion of stay in Angola, and contain at least one blank visa page
One passport-type photograph
Copy of round trip airline tickets or itinerary
Letter of invitation from a citizen/resident or host company in Angola. The invitation may be original, fax. or email, but should show origin.
Proof or sufficient funds for support (US$100 per day); either a copy of a recent bank statement or business letter of guarantee from employer
A business letter of responsibility is required, to be typewritten on your company letterhead and addressed to: Embassy of the Republic of Angola, Visa Section, Washington DC.
The letter must state all of the following:
Nature of business to be performed
Business reference in Angola to be visited
Company guarantee of financial responsibility for the applicant, and return transportation to the USA

Fees and processing time:
$150.00 per visa issued in 5-7 business days.
$270.00 per visa issued in 24-72 business hours.
Return mail: please include a self-addressed pre-paid envelope or $18 for FedEx delivery.

Additional Visa Information:
The visa is usually valid for a single entry within 90 days of the issue date, for stay of up to 90 days.
The Consular Office of the Embassy of Angola has the right to request additional documents if necessary.
Popular destinations:

Russia visa
Kazakhstan visa
Brazil visa
China visa
Egypt visa
Vietnam visa

Mailing instructions
(FedEx, UPS, DHL etc.)

Payment methods
(invoices and receipts)