In order to obtain a visa to Bangladesh applicants should provide to our Agency the following:


Valid, signed U.S. passport. Must be valid for at least 6 months after departing and contain at least one blank visa page.
3 passport-type photographs.
2 filled out visa application forms
Depending on purpose of visit please attach one of the followings:

Tourists should attach travel itinerary brief tour plan.
Official and Business visa requires letter of justification/financial guarantee from the employer.
Missionaries must provide appointment letter by the church, which should contain "No Objection" by the concerned ministry.
Employees working in NGO must provide the appointment letter of the NGO concerned and the NGO Affairs Bureau in Dhaka must attest that. Other work visas require appointment letter.
Application for shooting in Bangladesh to produce TV/Video Film/Documentary by Foreign network/organization must be filed in Form FF-1 & FF-2 and regular visa application form.
Students require financial guarantee certificate and letter from the Educational Institution, which should be attested by the Ministry of Education.
Fees: US$ 140 (Money order, company check or personal check made out to Consular Assistance, Inc.)
Processing time: 1-2 days.
Return mail: please include a self-addressed pre-paid envelope or $18 for FedEx delivery.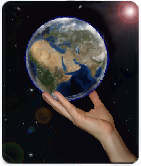 We bring the World to your door
(202) 498 0863

Consular Assistance, Inc.
6351 Burgundy Leaf Lane
Alexandria, VA 22312