Citizens of United States do not need a visa to Bosnia Herzegovina for a stay up to 90 days.
All persons entering Bosnia and Herzegovina through an international airport are now required to submit a landing card. Landing cards are provided by airlines during the flight or upon arrival.

All foreigners, except those staying at a hotel, must register with the local police within 48 hours of arrival.
From September 12, 2002 citizens of countries that signed Schengen Agreement and citizens of the European Union can use their Identity Cards as a traveling document to enter, exit and transit Bosnia Herzegovina.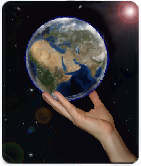 We bring the World to your door
(202) 498 0863

Visa to

Bosnia-Herzegovina
Consular Assistance, Inc.
6351 Burgundy Leaf Lane
Alexandria, VA 22312