Citizens of the United States do not need a visa to Dominica for stays of up to 21 days.

A valid passport and an onward or return ticket must be presented upon entry.

For stays longer than 21 days an extension may be filed in Dominica by presenting the following documents:

- Letter explaining the length of stay required.

- Return / onward ticket.

- Proof of funds.

- Proof of accommodation.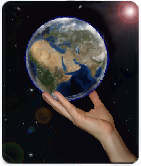 We bring the World to your door
(202) 498 0863

Consular Assistance, Inc.
6351 Burgundy Leaf Lane
Alexandria, VA 22312