South Korea visa
Consular Assistance, Inc.
6351 Burgundy Leaf Lane
Alexandria, VA 22312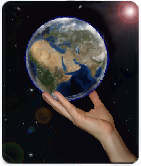 We bring the World to your door
(202) 498 0863

TOURIST VISA (Not required for stay of less than 30 days)
Submit your valid, signed U.S. passport/must have at least 6 months remaining, and contain at least one blank visa page

1 Visa Application Form, fully completed and signed

1 Passport-type color photo (black & white photos are not accepted)



Business Visa
Submit your valid signed U.S. passport/must have at least 6 months remaining, and contain at least one blank visa page
1 Visa Application Form, fully completed and signed
1 Passport-type color photo (black & white photos are not accepted)
A business letter of responsibility is required, to be typewritten on your company letterhead and addressed to the Embassy of the Republic of Korea, Visa Section, Washington DC. The letter must state all of the following:
The nature of business to be performed
Business reference in Korea to be visited
Company guarantee of financial responsibility for the applicant, and their return transportation to the USA

FEES
2 business days processing time - $85
Return mail: please include a self-addressed pre-paid envelope or $18 for FedEx delivery.
Additional information
The Korea tourist or business visa is usually issued for multiple entries for a period of 5 years from date of issue, provided the passport remains valid, for a period of stay in Korea not to exceed 90 days.
NOTE: When completing the application, the Embassy advises that the address and phone number in Korea must be completed. For business travel the host company address and phone are required.
Popular destinations:

Russia visa
Kazakhstan visa
Brazil visa
China visa
Egypt visa
Vietnam visa

Mailing instructions
(FedEx, UPS, DHL etc.)

Payment methods
(invoices and receipts)