U.S. citizens staying less than three months in New Zealand do not require a visa. A visa is required for a stay from 3 to 6 months.
To apply for 3 months visa submit the following:
Passport with at least six months remaining validity
1 Visa Application Form, fully completed and signed
1 Passport-type photograph required
Evidence of legal residence in U.S.A. (ie: valid multiple entry visa with I-94 attached, Notarized copy of alien registration card, or original)
Copy of round trip airline tickets or itinerary
Proof of sufficient funds for support in New Zealand (ie: Copy of most recent bank statement or letter of reference from bank showing at least NZ$1000 for each month of the stay.)
Fees: $150
Processing time: 5 business days
Return mail: please include a self-addressed pre-paid envelope or $18 for FedEx delivery.
Notes: The New Zealand visa is usually issued for one entry, for stay of up to 6 months maximum.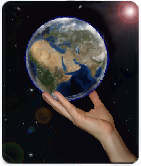 We bring the World to your door
(202) 498 0863

Consular Assistance, Inc.
6351 Burgundy Leaf Lane
Alexandria, VA 22312