Panama visa
Consular Assistance, Inc.
6351 Burgundy Leaf Lane
Alexandria, VA 22312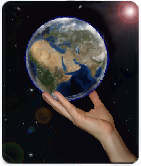 We bring the World to your door
(202) 498 0863
In order to obtain a visa to Panama please provide the following:
Tourist Visa
Original and a copy of the US. Passport - must be signed and have at least six months remaining validity.
1 Visa Application Form, fully completed and signed
1 Passport-type photograph required
Copy or round-trip airline tickets -OR- airline itinerary confirming dates of travel
Copy of U.S. Permanent Resident Card (Green Card), if U.S. Permanent Resident.
Letter of Invitation from responsible person or organization in Panama or a cover letter explaining the porpuse of your trip.
Copy of recent bank statement and letter from employer stating position and salary.

Fees and processing time: $70 - 3 days processing
Return mail: please include a self-addressed pre-paid envelope or $18 for FedEx delivery.
Popular destinations:

Russia visa
Kazakhstan visa
Brazil visa
China visa
India visa
Egypt visa
Vietnam visa

Mailing instructions
(FedEx, UPS, DHL etc.)

Payment methods
(invoices and receipts)