Philippines visa
Consular Assistance, Inc.
6351 Burgundy Leaf Lane
Alexandria, VA 22312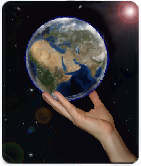 We bring the World to your door
(202) 498 0863
Citizens of United States do not need a visa to Philippines for a stay up to 21 days.
For visa to Philippines with a 21-59 days stay please provide the following:
Fill out, sign and notarize the visa application form F.A. Form No. 2-A (All applications must be duly notarized).
Submit passport, which should be valid for at least six (6) months beyond the period of stay.
Attach one (1) 2" x 2" size photo taken within the past six (6) months .
Submit proof of financial capacity to travel:
Tourist:
A. Round-trip airline/cruise ticket;
B. Certification from the travel agency that the applicant will be in possession of round-trip airline/cruise tickets;
C. Copy of checking or savings account.
Business:
Letter from company/office requesting the issuance of visa and also stating the nature and duration of trip.
Nationals of countries that have diplomatic relations with the Philippines are generally allowed entry into the country without visas for a maximum stay of 21 days or less, provided the nature of the trip is for tourism/vacation. There are, however, exceptions. The maximum length of stay, which is extendible with immigration authorities in the Philippines, is 59 days.
Fees:
A. Single entry valid for three (3) months US $ 70.00
B. Multiple entry valid for six (6) months US $ 100.00
C. Multiple entry valid for twelve (12) months US $ 140.00
Processing time: 3 business days
Return mail: please include a self-addressed pre-paid envelope or $18 for FedEx delivery.
Popular destinations:

Russia visa
Kazakhstan visa
Brazil visa
China visa
India visa
Egypt visa
Vietnam visa

Mailing instructions
(FedEx, UPS, DHL etc.)

Payment methods
(invoices and receipts)