Family Visit Visa
Consular Assistance, Inc.
6351 Burgundy Leaf Lane
Alexandria, VA 22312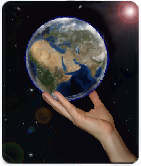 We bring the World to your door
(202) 498 0863


The invitation for a Saudi Arabia family visit visa issued by the Saudi Authorities has a validity of six (6) months. If not used within this time, the invitation will be considered void.
Family visit visas do not grant the applicant the right to work or reside in the Kingdom of Saudi Arabia.
Requirements:
Log on to the Ministry of Foreign Affairs website at http://visa.mofa.gov.sa/eDefault.asp click on Personal Visa Request form and complete the online request for visit visa. It is importatnt to record the request number on the application and presnted to the consulate.
A passport valid for at least six months, with at least two (2) clear visa pages adjacent to each other. The passport must be acceptable to enter both the Kingdom of Saudi Arabia and the applicant's next destination.
One (1) recent passport size color photograph with a white background; the photograph must be a full-face view in which the visa applicant is facing the camera directly. Side or angled views are NOT accepted.
One completed visa application form filled in with black ink pen or printed. Please include your email address on the application, if available.
Proof that the applicant is in possession of a non-refundable confirmed roundtrip ticket.
A reference note showing the number and the date of the sponsor's residence visa issued by the Ministry of Foreign Affairs or any of its branches in Jeddah or Dammam.
Proof of kinship: for spouses, a copy of the marriage certificate; for children, a copy of the birth certificate.
For non-US citizens, a copy of the green card or documented proof of legal residence in the USA.
Fees: $148
Return mail: please include a self-addressed pre-paid envelope or $18 for FedEx delivery.
Popular destinations:

Russia visa
Kazakhstan visa
Brazil visa
China visa
India visa
Egypt visa
Vietnam visa

Mailing instructions
(FedEx, UPS, DHL etc.)

Payment methods
(invoices and receipts)