Suriname visa
Consular Assistance, Inc.
6351 Burgundy Leaf Lane
Alexandria, VA 22312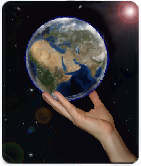 We bring the World to your door
(202) 498 0863

In order to get a visa to Suriname please provide the following:
Valid Passport. Passport must be signed and valid for 6 months from the date of intended travel.
One completed Application form.
One (1) recent passport photo
Business Letter for business visa
Photocopy of your valid return ticket (if you have one).
For children under 18 years, a letter of consent by parents or legal guardian
Fees: $140
Processing time: 5-6 business days
Return mail: please include a self-addressed pre-paid envelope or $18 for FedEx delivery.
Notes:
The Suriname tourist visa is usually issued for entry within 2 months of the date of issue. The business visa is usually issued for entry within 30 days of the date of issue. Normal processing time of 5-6 business days is required, but urgent applications, accompanied by a travel itinerary, may request urgent service for additional $10.



Popular destinations:

Russia visa
Kazakhstan visa
Brazil visa
China visa
India visa
Egypt visa
Vietnam visa

Mailing instructions
(FedEx, UPS, DHL etc.)

Payment methods
(invoices and receipts)