Thailand visa
Consular Assistance, Inc.
6351 Burgundy Leaf Lane
Alexandria, VA 22312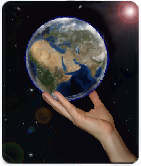 We bring the World to your door
(202) 498 0863


No visa to Thailand is required for US citizens for up to 30 days stay.
Tourist Visa (30 - 60 days stay)
Submit your valid, signed, U.S. Passport
1 Visa Application Form, completed and signed
2 Passport-type photographs required
Copy of round trip airline tickets or itinerary, or letter of confirmation from travel agent

Non-immigrant Visa (Business, conference, research, teaching, education, mass media, missionary, family reunion, medical treatment)
Submit your valid, signed, U.S. Passport
1 Visa Application Form, completed and signed
2 Passport-type photographs required
Letter of invitation from a host company in Thailand. Fax accepted.
A business letter of responsibility to be typewritten on your company letterhead and addressed to Embassy of Thailand, Visa Section, Washington DC. The letter must explain all of the following:
Nature of business to be performed
Name and address of reference to be visited
Guarantee of return transportation and sufficient funds for the visit
The letter should be signed by an officer of the company other than the applicant.
Retirement visa (for person 50 years or over): If you'd like to spend your retirement in Thailand and apply for a retirement Thailand visa please contact us to get all the necessary information.

Fees:
$ 70.00 Per Entry - Tourist Visa (Stay of 31 to 60 days)
$ 100.00 Per visa - Business/Non-Immigrant Visa (Stay of up to 90 days)
$190.00 Per Visa - 6 Month Multiple Entry Business Visa
Processing time: 2-3 business days
Return mail: please include a self-addressed pre-paid envelope or $18 for FedEx delivery.
Notes:
Visa must be activated or used within three months from the date of issuance.
Please note that the period of visa validity is different from the period of stay. The visa validity is a period during which a visa can be used to enter Thailand. Generally, the validity of a visa is 3 months, but in some cases, 6 months or 1 year visas can be issued. The validity of a visa is granted by the Embassy of Thailand in Washington DC and is shown in the visa. The period of stay depends on the type of visa and is granted by an immigration officer upon arrival at the port of entry. For example, the period of stay for a transit visa does not exceed 30 days, for a tourist visa does not exceed 60 days and for a non-immigrant visa does not exceed 90 days for the arrival date. Travellers who wish to stay longer than such period may apply for extension of stay at Offices of the Immigration Bureau in Bangkok, located in Soi Suan Plu, South Sathorn Road, Bangkok 10120, Tel. 02-2873101-10 or at an Immigration office in the provinces. For information on application for extension of stay, please see the website of the Immigration Bureau at http://www.immigration.go.th
U.S. Citizens who were born in Vietnam, Laos or Cambodia are advised to obtain a visa even if stay is less than 30 days, and submit the following additional requirements:
1. Personal history, including how the applicant came to the United States, and reason for travel to Thailand
2. Copy of Round-trip airline tickets required
3. Letter of reference from employer
4. Copy of recent bank statement confirming sufficient funds for support in Thailand Granting of a visa does not guarantee the applicant entry into Thailand.



Popular destinations:

Russia visa
Kazakhstan visa
Brazil visa
China visa
India visa
Egypt visa
Vietnam visa

Mailing instructions
(FedEx, UPS, DHL etc.)

Payment methods
(invoices and receipts)