Uganda visa
Consular Assistance, Inc.
6351 Burgundy Leaf Lane
Alexandria, VA 22312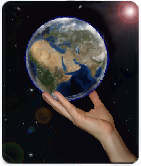 We bring the World to your door
(202) 498 0863


In order to obtain a visa to Uganda please provide the following:
Valid, signed Passport with at least 6 months remaining validity
One filled out Visa Application Form, completed and signed
2 Passport-type photographs
International Certificate of Vaccination for Yellow Fever
For business applicants a letter of invitation from Uganda or a letter of introduction to be typewritten on your company letterhead and addressed to the Embassy of Uganda, Visa Section, Washington DC. The letter must explain all of the following:
Nature of business to be performed
Name and address of reference to be visited
Guarantee of return transportation and sufficient funds for the visit.
Fees:
a) US$ 90 for single entry: Valid for three months from the date of arrival.
b) US$ 140 for multiple entry: Valid for six months from the date of arrival.
c) US$ 240 for multiple entry: Valid for twelve months from the date of arrival.
Processing time:
Regular processing: 4-5 business days.
Rush processing: 24-48 hours is available for an additional $20.00
Return mail: please include a self-addressed pre-paid envelope or $18 for FedEx delivery.


Popular destinations:

Russia visa
Kazakhstan visa
Brazil visa
China visa
India visa
Egypt visa
Vietnam visa

Mailing instructions
(FedEx, UPS, DHL etc.)

Payment methods
(invoices and receipts)