United Arab Emirates visa
Consular Assistance, Inc.
6351 Burgundy Leaf Lane
Alexandria, VA 22312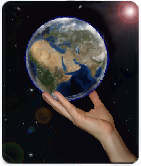 We bring the World to your door
(202) 498 0863


U.S Citizens no longer need to obtain a visa to the United Arab Emirates prior to entry if the duration of stay is less than One(1) month.
Visa Requirements For United States Citizens (duration of stay more than one month)
Valid, signed, U.S. Passport (must have at least 6 months remaining validity)
2 Visa Application Forms, completed and signed. (The Particulars of Sponsor/Host section must be filled out).
2 Passport-Type photographs
An employment letter stating your position, or if you are self employed, copy of your business License, or if you are retired/home maker/student, letter from your bank stating that your account is in good standing.
Copy of your Host residency permit in the UAE.
Copy of your Host's passport.
For business visas your sponsor in UAE must send a telex or fax to the UAE Embassy in Washington D.C. stating the name of the applicant, confirming the business trip (company address and type of business). Fax: (202)-243-2495.
Fees: $91
Processing time: 4 business days
Visa validity: The visa is valid for up to 10 Years, for a maximum stay of 6 Months per entry. The decision on the length of the visa is subject to the Consul's judgment.
Return mail: please include a self-addressed pre-paid envelope or $18 for FedEx delivery.




Popular destinations:

Russia visa
Kazakhstan visa
Brazil visa
China visa
India visa
Egypt visa
Vietnam visa

Mailing instructions
(FedEx, UPS, DHL etc.)

Payment methods
(invoices and receipts)