You can change the name in your US passport if you changed your name due to marriage or a court order within one year from the date of issuance of your current passport.
If your passport has been issued more than 1 year ago, please apply for "Passport Renewal"
Step I. Gather required documents
Letter of Authorization

(adult) (minor).
Download, print out, sign and date the Letter of Authorization. Once you sign it, we have to submit it to the passport agency within 5 business days. Signature must be in

blue ink

only in order to avoid procesing delays.



Two (2) passport photos

. Photos must be identical, taken within the past 6 months, 2x2 inches, and not from a vending machine.



Your current valid passport





Certified copy of your marriage certificate or your name change court decree





Travel itinerary:

For same day/next day processing: a copy of itinerary showing travel within 3 business days. For 5-7 day processing: itinerary showing travel within 5-10 business days.



Fees
Step II. Mail the documents to Consular Assistance, Inc.
Sameday Process: Send all documents by FEDEX FIRST OVERNIGHT (BY 8 AM). Call us to (202) 498 0863 before sending the documents to reserve a spot for same day processing! If you don't call us the processing of your passport will be delayed at least one day.
Next Day Process: Send all documents by FEDEX PRIORITY OVERNIGHT.
Fees:
| | | | |
| --- | --- | --- | --- |
| | Service fee | Government fee | Total |
| Same day | $300 | $60 | $360 |
| Next day | $150 | $60 | $210 |
| 5-7 days | $100 | $60 | $160 |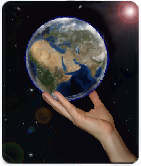 We bring the World to your door
(202) 498 0863

US Passport - Name Change
Consular Assistance, Inc.
6351 Burgundy Leaf Lane
Alexandria, VA 22312