Apply for New US Passport if:
You are applying for a U.S. passport for the first time;
Your expired U.S. passport is not in your possession;
Your previous U.S. passport has expired and was issued more than 15 years ago;
Your previous U.S. passport was issued when you were under age 16;
or your currently valid U.S. passport is damaged, lost or was stolen and you need a replacement;
If you are behind in child support payments, you may not be able to get a passport.  See Child Support .

Step I. Gather required documents
Fill out new passport application form online. Click "Continue" on "Apply for a Passport Book" column. Complete the form online, click "Submit" and than "CREATE FORM" button and print it out.
Do not sign the application form. The original form must be signed in front of the Acceptance Agent. To find the nearest Acceptance Agent, use U.S. Department of State Acceptance Agent Locator.



Letter of Authorization

(adult) (minor).
Download, print out, sign and date the Letter of Authorization. Important: Please enclose an additional copy of the Letter of Authorization outside of the envelope sealed by the Acceptance Agent. Once you sign it, we have to submit it to the passport agency within 5 business days. Signature must be in

blue ink

only in order to avoid procesing delays.



Two (2) passport photos

. Photos must be identical, taken within the past 6 months, 2x2 inches, and not from a vending machine.



Proof of U.S. citizenship:



A certified birth certificate, issued by state or county health department or vital statistics bureau (not hospital certificates);
A naturalization certificate;
A certificate of citizenship;
A Consular report of birth abroad;
A previous U.S. passport (if issued more than 15 years ago, or you were under 16 years when your most recent passport was issued).


Proof of Identity:
Previously issued, undamaged U.S. passport
Valid Driver's License
Current Government ID (city, state or federal)
Current Military ID (military and dependents)
Naturalization Certificate
Note: If you changed your legal name you will need to provide a certified copy of either a marriage certificate or a name change court decree.


Travel itinerary:

For same day/next day processing: a copy of itinerary showing travel within 3 business days. For 5-7 day processing: itinerary showing travel within 5-10 business days.


Government fees:

money order payable to the "U.S. Department of State"
- $170 (adults age 16 Years and Older)

Step II. Take the documents to the Acceptance Agent
Inform the Agent that you are using an agency to expedite the passport processing and that the sealed documents will be hand-delivered to the Department of State. This Department of State policy is called "Hand Carrying of Executed Applications". The policy is detailed on pages 31 and 44 of the Acceptance Agent Manual.


All minors must appear in person.


The Acceptance Agent has to:
- Witness the signing of application for new passport;
- Collect a $25 execution fee;
- Check applicant's ID;
- Verify the documents and seal them into an envelope.


The Acceptance Agent should write the applicant's name and date of birth on the outside of the sealed envelope and address it to "Passport Agency". If two or more applications are sealed in the same envelope please make sure that the information about all applicants is written on the envelope.
Step III. Mail the documents to Consular Assistance, Inc.
The acceptance agent will return sealed envelope to you. Do not open the envelope. Mail the sealed envelope along with the service fees to Consular Assistance, Inc. for the processing of your new passport. Do not include the service fees into the sealed envelope!
Service Fees:
| | |
| --- | --- |
| Same day | $300 |
| Next day | $175 |
| 5-7 days | $100 |
Sameday Process: Send all documents by FEDEX FIRST OVERNIGHT (BY 8 AM). Call us to (202) 498 0863 before sending the documents to reserve a spot for same day processing! If you don't call us the processing of your passport will be delayed at least one day.
Next Day Process: Send all documents by FEDEX PRIORITY OVERNIGHT.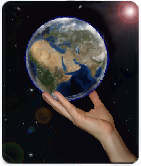 We bring the World to your door
(202) 498 0863

New United States Passport
Consular Assistance, Inc.
6351 Burgundy Leaf Lane
Alexandria, VA 22312