Yemen visa
Consular Assistance, Inc.
6351 Burgundy Leaf Lane
Alexandria, VA 22312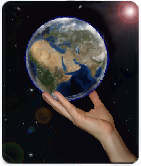 We bring the World to your door
(202) 498 0863


In order to obtain a visa to Yemen please provide the following:
Original passport, valid for at least six months after the date of intended departure from Yemen.
One filled out visa application form.
Two recent color passport-size photographs.
For Business Visa requests: a letter from employer in Yemen.
For Student Visa requests: a letter of acceptance from the institution in Yemen, indicating the type and duration of study.
Health Certificate ( Medical Record or doctor's letter confirming the absence of any contagious diseases)
Additional Requirements For Non-US passport Holders and Travel Document Holders: a. Copy of Permanent Green Card Or Documents Of A Legal Status in The US.
b . Original Letter From Employer.
Fees:
$70 - 3 months 1 entry
$105 - 6 months multiple entries
Processing time:
The Minimum Processing Time is Two Weeks. For expedited issuance, add $30 processing fees.
Return mail: please include a self-addressed pre-paid envelope or $18 for FedEx delivery.
Popular destinations:

Russia visa
Kazakhstan visa
Brazil visa
China visa
India visa
Egypt visa
Vietnam visa

Mailing instructions
(FedEx, UPS, DHL etc.)

Payment methods
(invoices and receipts)