United States citizens do not need a visa to visit Peru as a tourist for stay up to 90 days, extendible after arrival.

Business visa is required for US citizens.

Business travelers are issued three-month visas, which must be renewed quarterly at the Oficina de Migraciones.
Passport must have a remaining validity of at least the length of the trip.
Fill out the visa application form.
Letter from your company indicating the motive and the time of your stay.
One passport picture.
Copy of the air ticket.
Long-term residents should go to the Oficina de Migraciones to obtain a residency card.
Fees: $70
Processing time: 3-15 business days
Return mail: please include a self-addressed pre-paid envelope or $18 for FedEx delivery.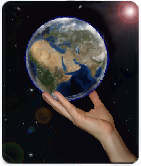 We bring the World to your door
(202) 498 0863

Consular Assistance, Inc.
6351 Burgundy Leaf Lane
Alexandria, VA 22312